Allyssa lost 103 pounds | Black Weight Loss Success
Transformation of the Day: Allyssa lost 103 pounds by walking for exercise and embracing a Keto diet. She had Gastric Bypass surgery in 2019 and got pregnant with her son three months later, but that did not stop her from reaching her goals.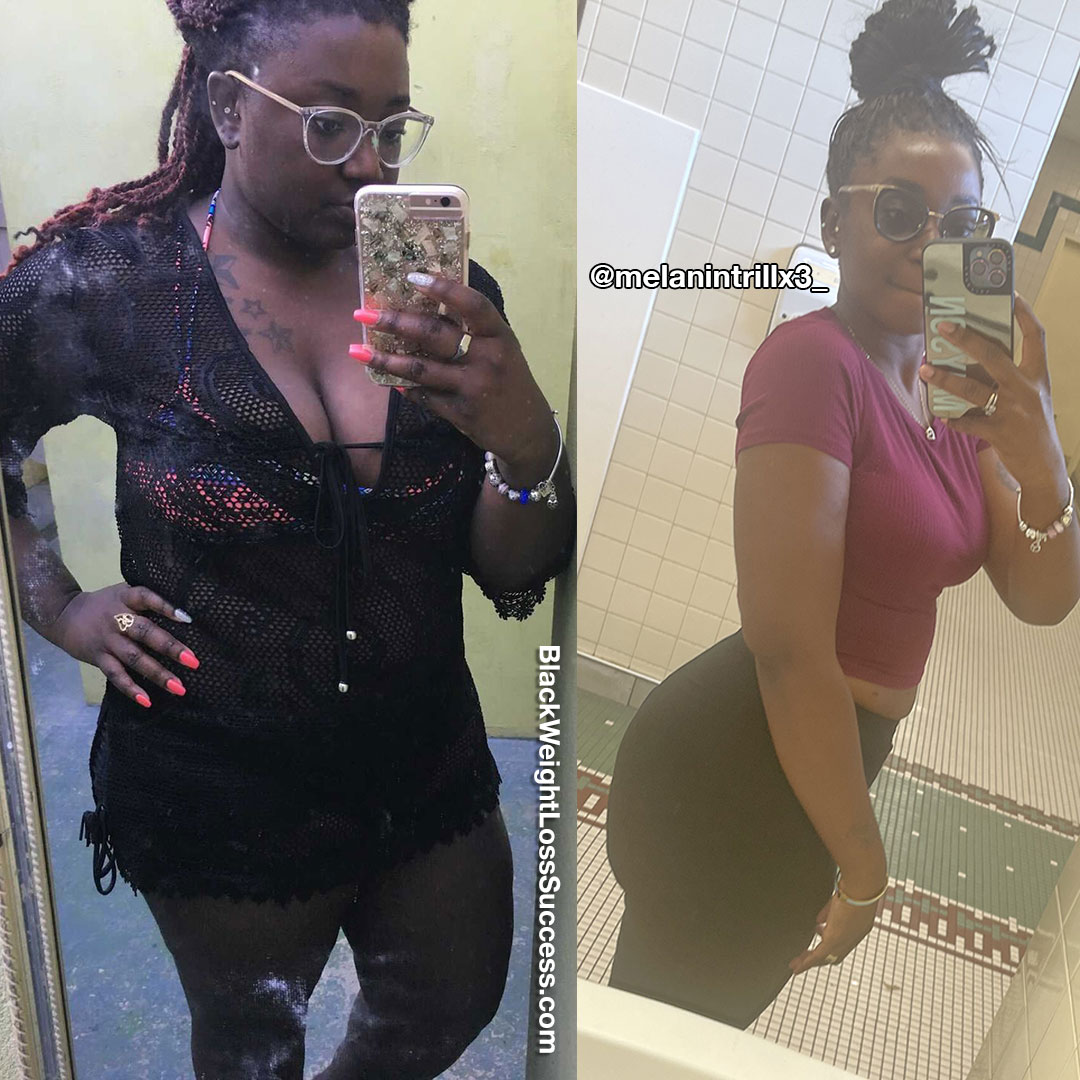 What was your motivation?
I had chronic migraines with anxiety. I also got tired after going up steps and while walking.
Is weight loss surgery part of your journey?
Yes, I had Gastric Bypass weight loss surgery on September 4, 2019.
How did you change your eating habits?
I started at the bariatric center. I ate meals with salad instead of carbs, so I pretty much adopted a Keto diet. I ate lots of meat and salads. Meat and cheese were my go-to's.
What did your workout routine consist of? How often did you work out?
Walking! I walk everywhere. That's my main workout. I do workout routines from YouTube at home. I also opt to walk instead of using the car. Caring for my 9-month-old son keeps me active as well since he's touching, grabbing, and moving around a lot more now.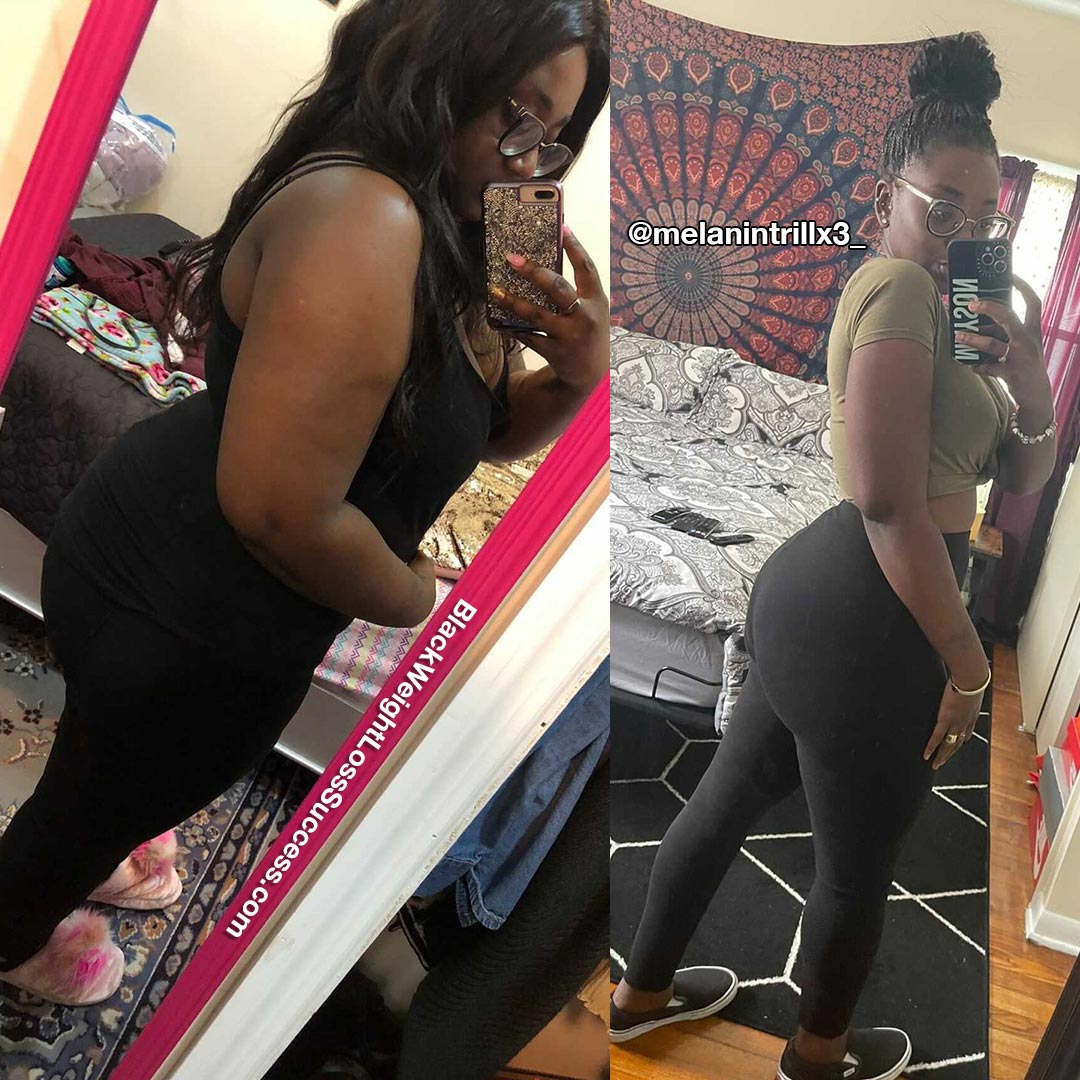 What was your starting weight? What is your current weight?
My highest weight was 275 pounds. When I had Gastric Bypass surgery, I weighed 259 pounds. I currently weigh 172 pounds.
What is your height?
I'm 5'5″.
When did you start your journey? How long did your transformation take?
I started in 2019. From then until now, my body has gone through changes. I got pregnant three months post after having Gastric Bypass… Not recommended. I gained 5 pounds during my whole pregnancy. My highest weight pregnant was 208 pounds. Afterward, I got down to the 170s in no time.
What is the biggest lesson you've learned so far?
It takes a lot of patience. Gastric bypass was not an easy fix. I have days when I don't feel great. Sometimes my eating habits aren't healthy, and I have to get back on track, which I do. Sometimes I have no appetite, or I forget to eat. So, it gets difficult. I'm putting in a lot more effort now since my son is getting older.
What advice do you have for women who want to lose weight?
Do it for you. Never let anyone force or influence you to lose weight. Our bodies are not meant to all look alike. 
Even though I wanted to be thinner, I am a black female, so I have hips, thighs, and a butt. It doesn't just disappear. It is part of my genetic makeup that I learned to embrace even though I did lose a lot of weight.
Instagram: @melanintrillx3_