Antwonette lost 90 pounds | Black Weight Loss Success
Transformation of the Day: Antwonette lost 90 pounds. This 40-year old mom wanted to get back to a healthier and happier version of herself. She used gastric sleeve surgery, cardio, weight training, and healthy eating habits to transform.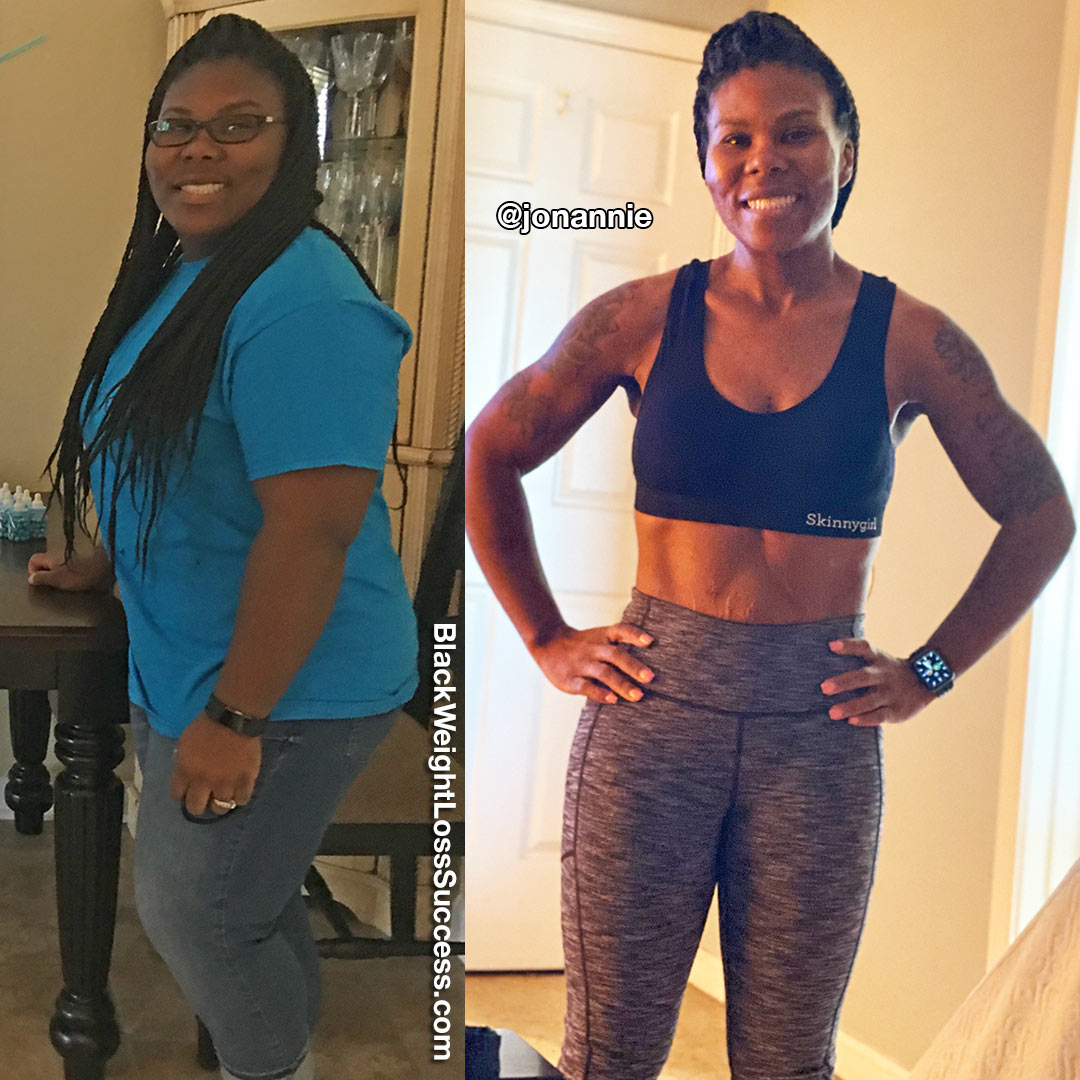 I am 40 years old, and I've lost 90 pounds. Three years and four months ago, I finally decided to have gastric sleeve weight loss surgery to help me get back to the healthier and happier version of myself. I made a promise to myself that I would not take the surgery for granted. With a new mindset, I would work out and change my eating habits. 
How long did your transformation take?
It took me one year to reach my goal weight. I have been maintaining it with a weekly at-home gym workout routine that consists of cardio and weight training days. 
What does your workout routine consist of?
On a good week, I work out 5-6 days for 45 minutes each day, but some weeks it can be a minimum of 3 days.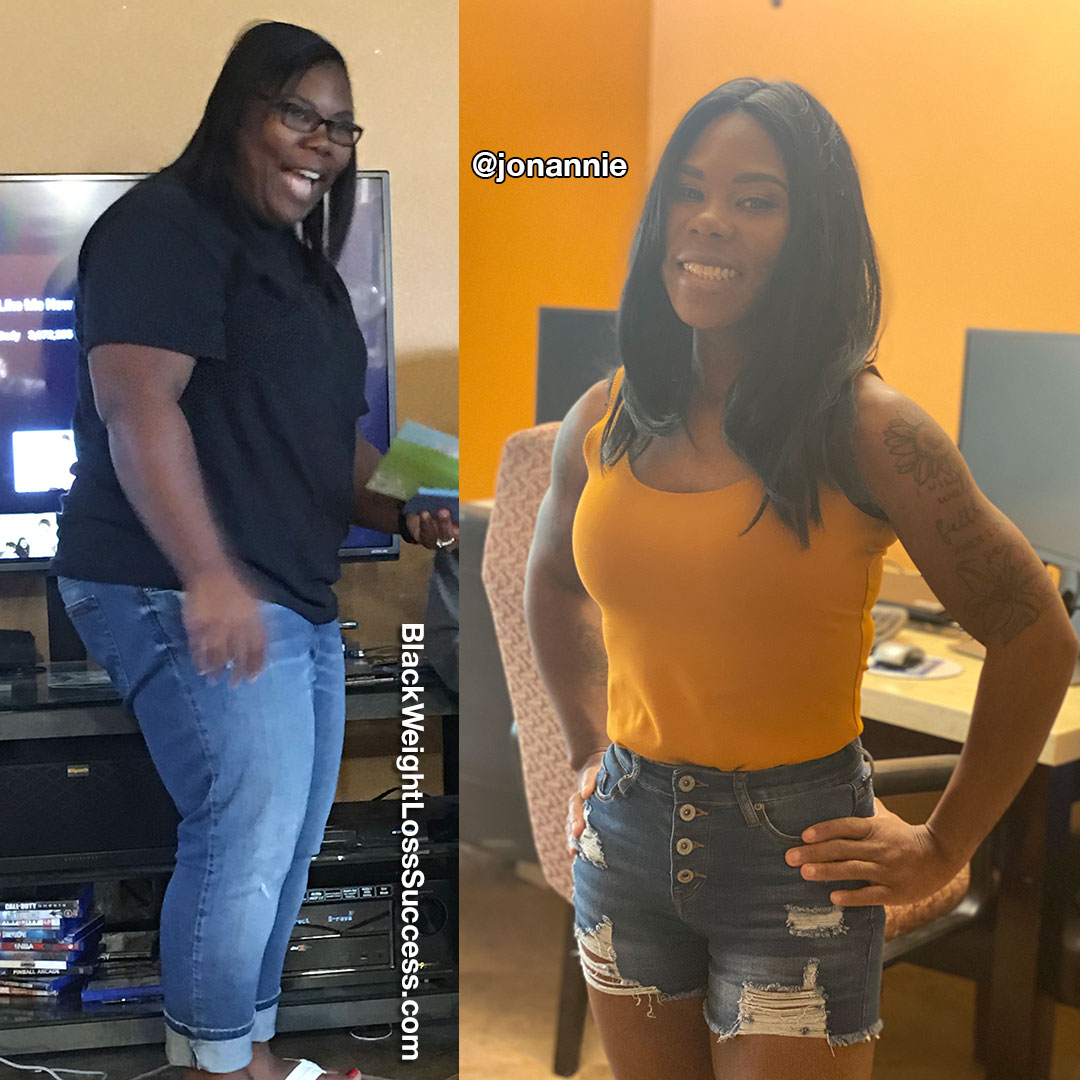 How did you change your eating habits?
My eating habits now mainly consist of lean meats, veggies, minimal good fats, and healthy carbs. I also take vitamins daily and drink a post-workout protein shake that includes fiber.
What was your starting weight? What is your current weight? My highest weight was 217 pounds. I currently weigh 127 pounds. My goal weight is 125-135 pounds.
What is your height? I am 5'2″.
What is the biggest lesson you've learned so far?
The biggest lesson I have learned is accountability and that I am the only one responsible for my overall wellbeing!
What advice would you like to share with women who want to lose weight?
My best advice to anyone on a weight loss journey is never to give up! It is ok to mess up and start over but don't give up! Trust yourself and know that you are worth every positive step you are putting forward to a better you!
Instagram: @jonannie