Brittney lost 38 pounds | Black Weight Loss Success
Transformation of the Day: Brittney lost 38 pounds with carb cycling and exercise. On this journey, she has fallen back in love with herself, found her motivation, and learned the power of consistency.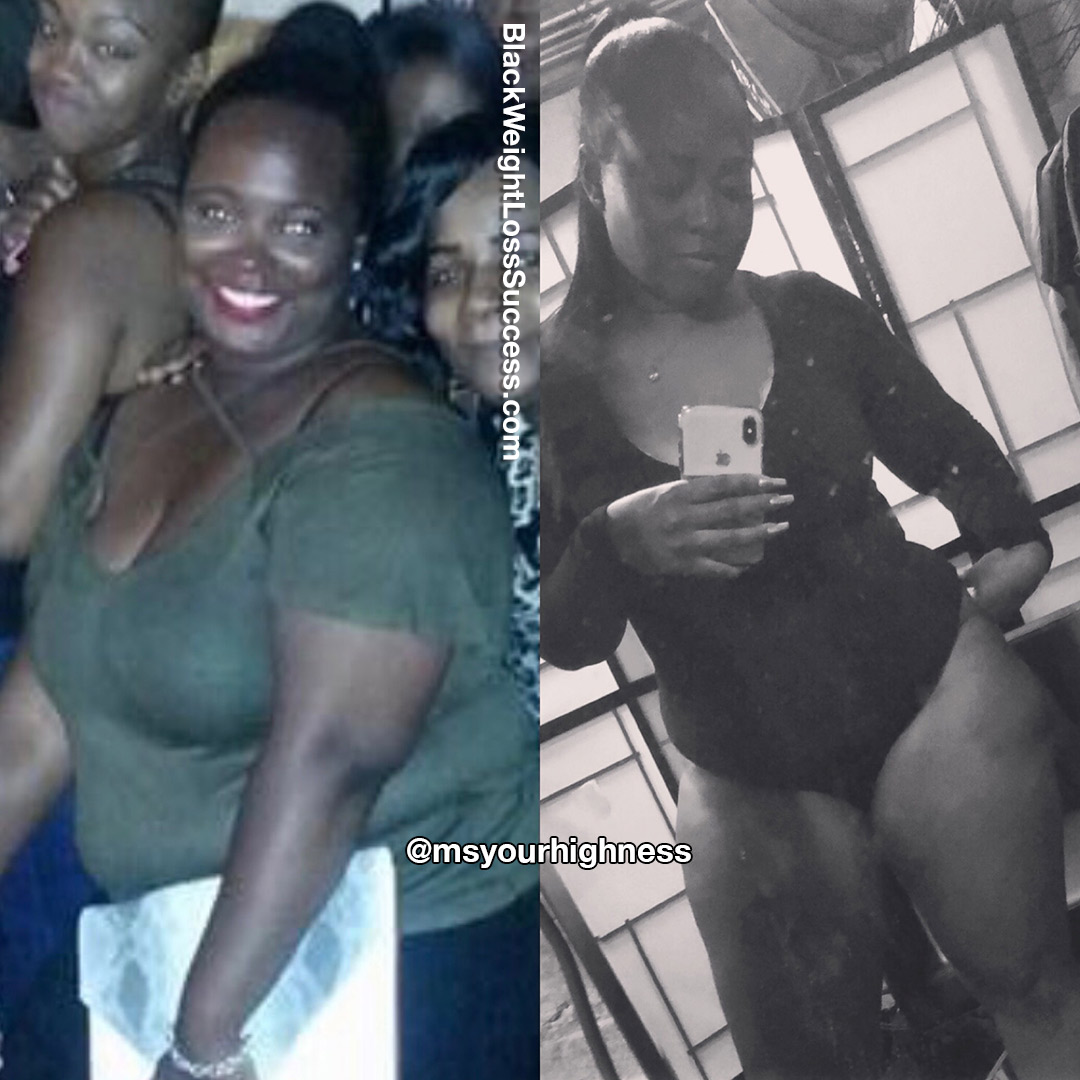 My name is Brittney. My journey started in 2018 when I realized I was the heaviest I've ever been. I had never been this size in my life, even when I was nine months pregnant with both of my kids. As a person who has always been active, I felt horrible and ashamed that I let stress get me to this point. 
After having a health issue, my doctor suggested that I work on getting my weight down. I changed my eating habits by doing carb cycling. I also limited my alcohol intake and started doing HIIT [high-intensity interval training] with weights to keep my curves. I tend to train five times a week. I do very little cardio, which includes using the treadmill or doing sprints.
Once the pandemic happened, I gained 12 pounds but was able to get my weight back down. I'm still on my journey with hopes to lose 30 more. I feel so much better now.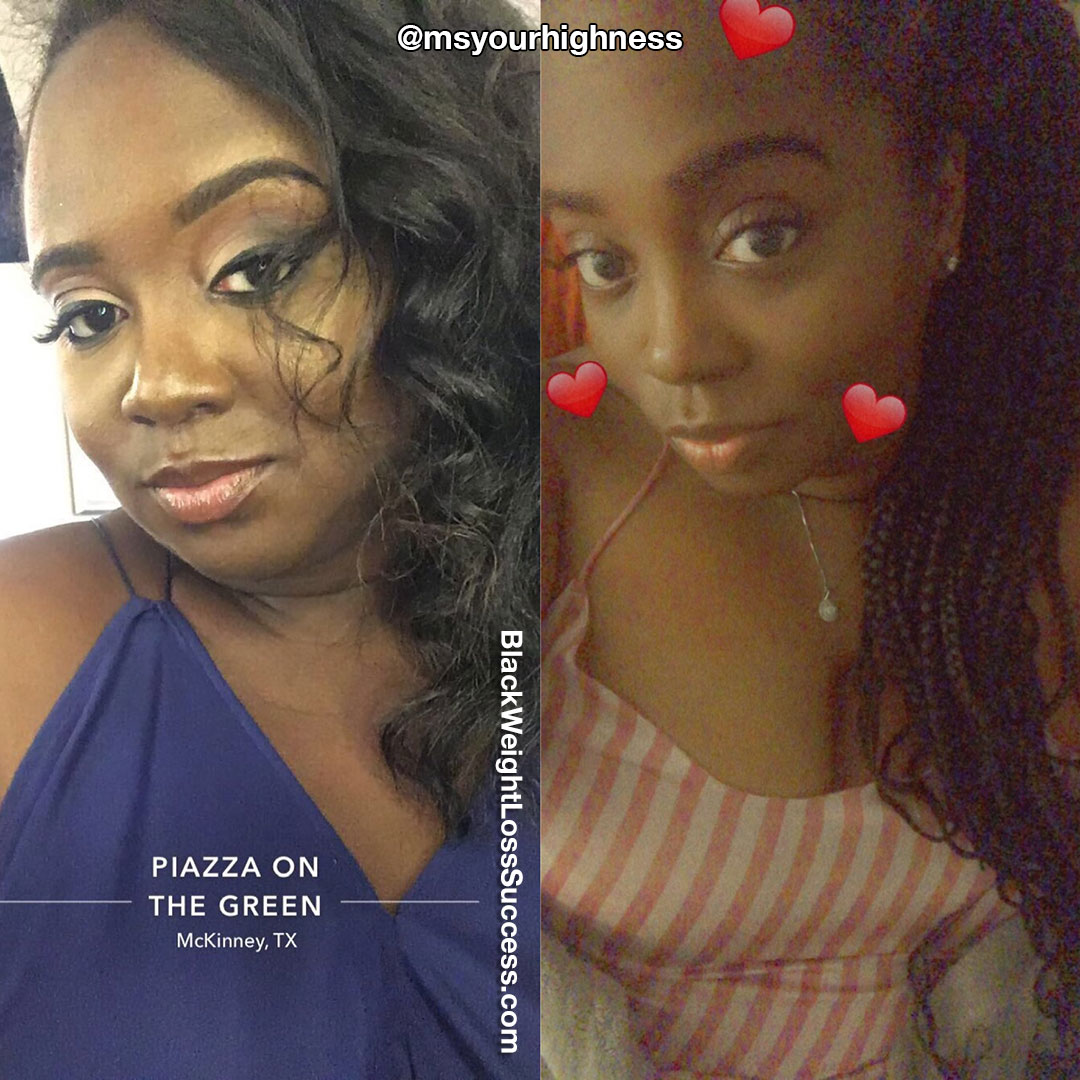 What is your starting weight? What is your current weight?
My starting weight was 226 pounds, and my current weight is 188 pounds. I've lost 38 pounds so far. 
What is your height?
I'm 5'1″
Tell us more about how you changed your eating with carb cycling.
I initially just lowered my portions and stopped drinking anything that wasn't water. A trainer introduced carb cycling to me, and I worked with her for a couple of months. I would do low-carb days when I wasn't lifting. I would do high carbs on my lifting days. I did no-carbs days on my low active or rest days.
Is weight loss surgery part of your journey?
I've never had any weight loss surgery.
What is the biggest lesson you've learned so far?
I learned to fall back in love with myself, inside and out, in order to get healthy. I learned that I will not always be motivated, but I had to stay consistent. 
What advice would you like to share with women who want to lose weight?
You will not always be motivated. It takes consistency and a plan. Discipline is key. If you fall, you can get back up.
Instagram: @msyourhighness