Dominique lost 45 pounds | Black Weight Loss Success
Transformation of the Day: Dominique lost 45 pounds with healthy food and exercise. We featured her journey of losing 47 lbs back in 2017. Due to some devastating losses, she reverted to old habits and regained the weight. In 2020, she began a new journey. She shared with us how she turned things around and discovered the roots of her struggle with unhealthy habits, including binge eating.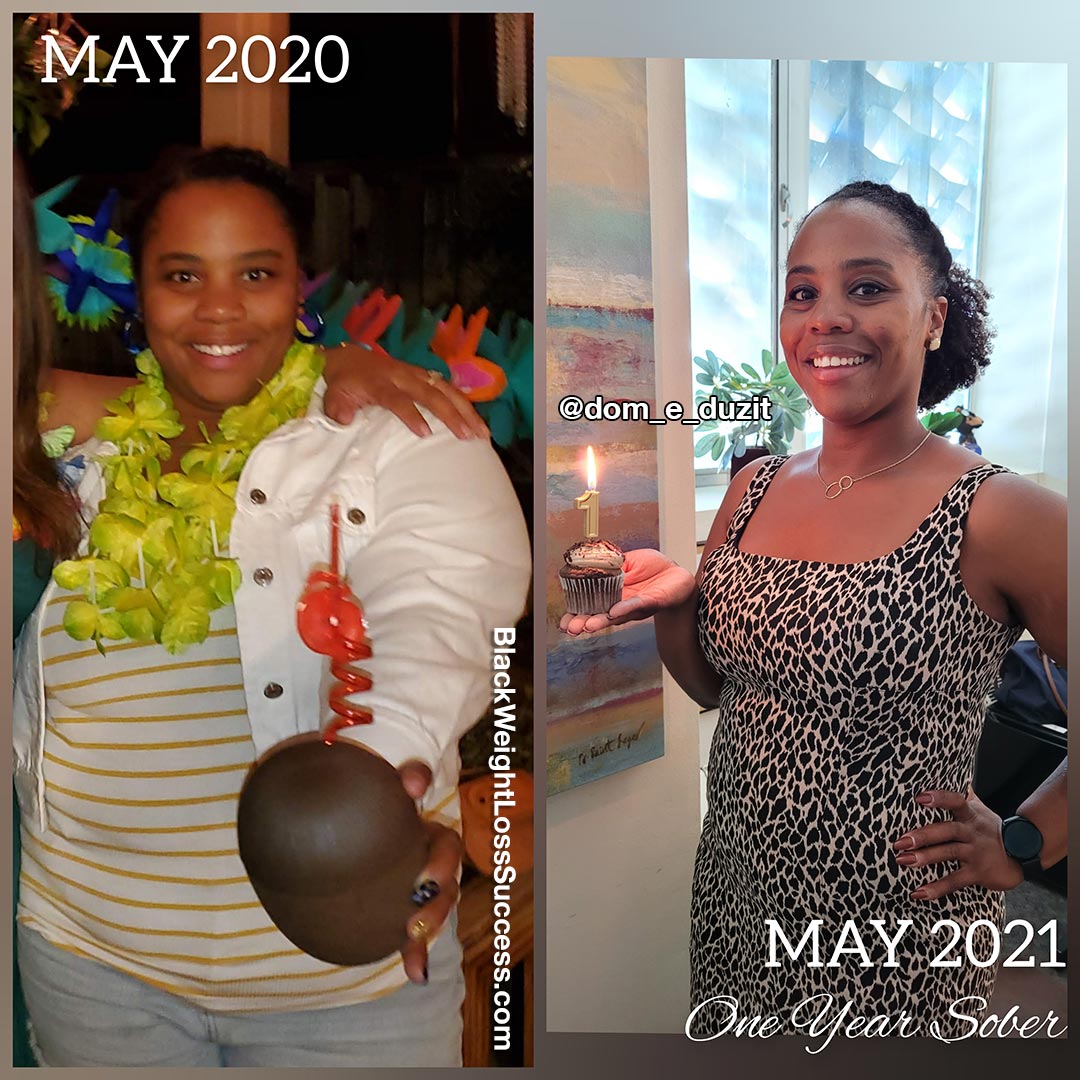 Hello! It's been a long time since I've reached out, but I have continued to enjoy and find motivation from your page. I am hoping to share my story with you all… again. You featured my weight loss story in 2017. I had lost 47 pounds and was feeling the best I'd ever felt in my life. 
About six months after the feature, I suffered some devastating losses and responded by reverting to old habits. By 2019, I had regained all the weight and was back to avoiding mirrors and hating every picture of myself. I knew I had to do something, but I didn't believe I could do it again. 
Enter 2020. The pandemic caused a lot of loneliness, and I was concerned about how much I was drinking and eating. I stopped drinking in May because I knew I had to. In June, I started walking with my mom and sister because it was the only way we could see each other. These healthy changes led to many more. 
I educated myself on why I struggled so much with food and alcohol via podcasts, books, and online support groups. I learned my struggles were not unique and that my subconscious played a significant role. I had to develop skills to actively combat decades-old habits. I have lost 40+ lbs this time around, and I am taking it a day at a time. I hope this can inspire someone who has regained weight and is being too hard on themselves. You're not alone, and you can do it again!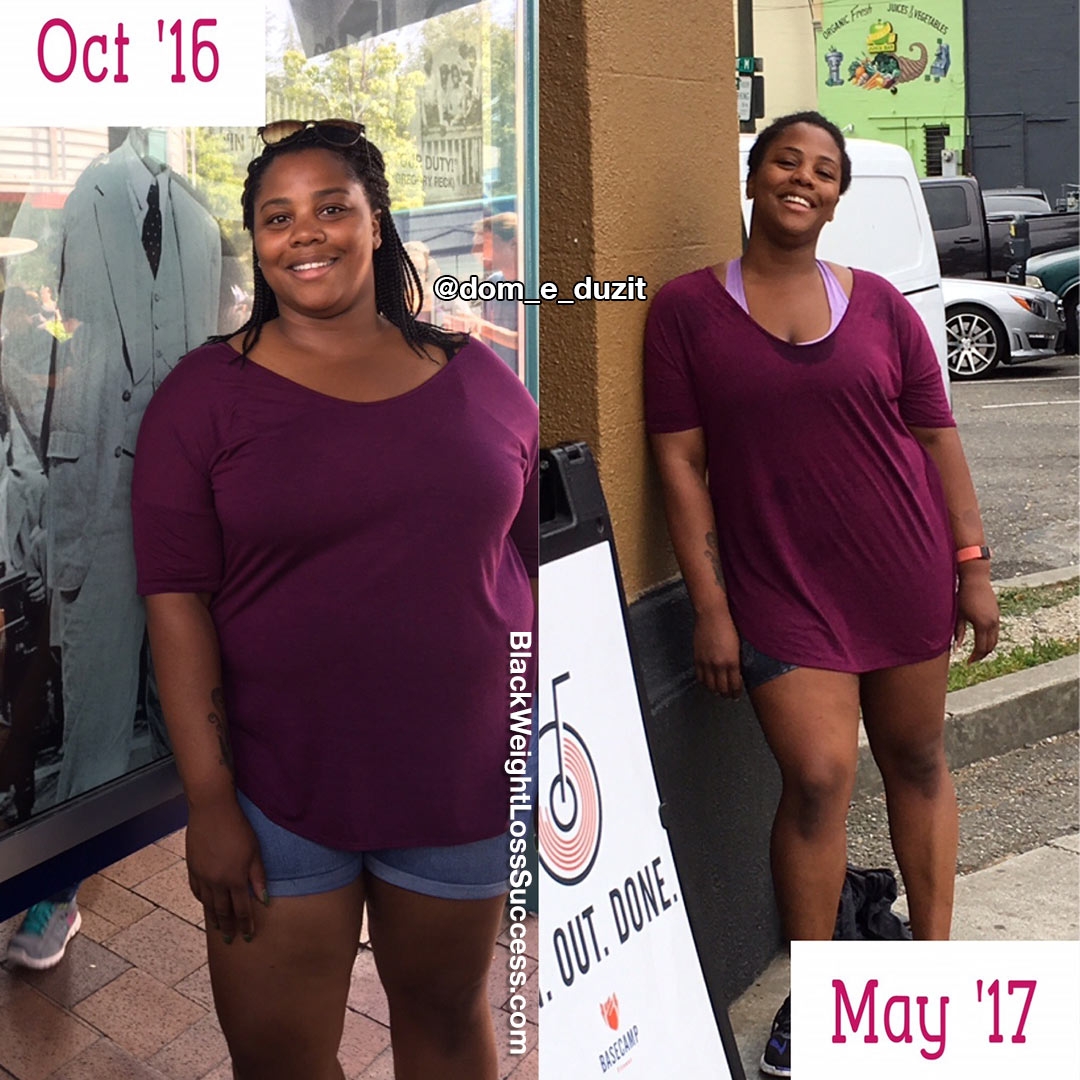 How did you change your eating habits? I started with intermittent fasting, eating only between 12 pm and 8 pm. This helped a lot because, in the beginning, I didn't restrict what I was eating in those 8 hours. However, I was still eating fewer calories just by not eating in the am. I slowly started cutting out things I knew I was having in excess, like soda/sugary drinks and desserts. 
What did your workout routine consist of? I began walking during lunch and on Sundays with my family while gyms were closed. When they opened, I started working out four days a week. I would do a mile on the treadmill followed by 40 mins or so of weight lifting. 
Now I work out six days a week. I alternate between runs on the treadmill and Peloton strength workouts. I really enjoy the Peloton app because there are a ton of classes on the app I can do at the gym that keep me from getting bored and make me push myself (I don't have the bike).
What is your starting weight? What is your current weight?
Starting weight: 250 pounds
Current weight: 205 pounds
Goal weight: Happy and Healthy
What is your height?
5'7″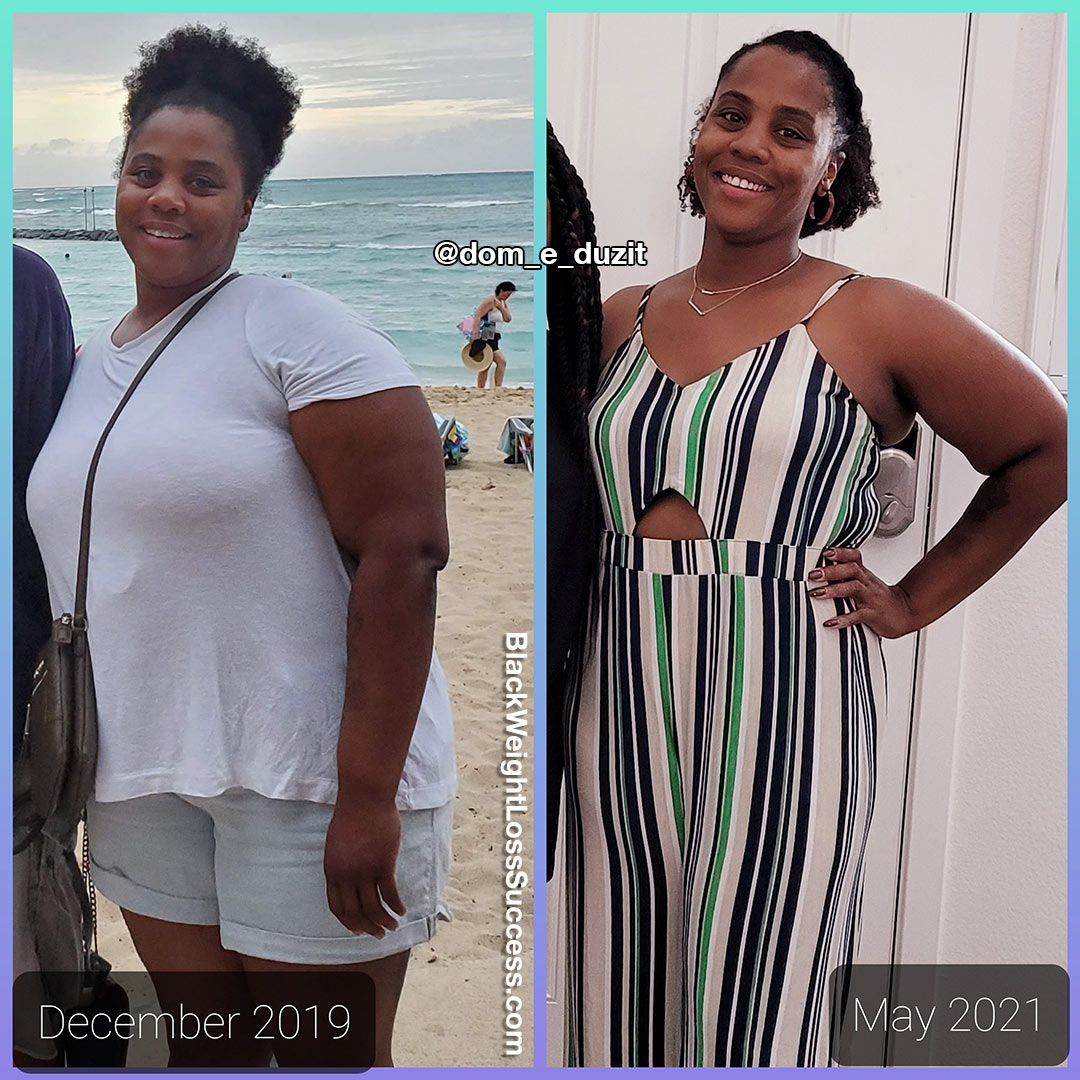 Is weight loss surgery part of your journey?
Weight loss surgery is not a part of my journey. 
What is the biggest lesson you've learned so far?
The biggest lesson I've learned is that this will be something I will struggle with for the rest of my life. I need to stop thinking of weight loss and exercise as a race to a number because I stop putting in the effort once I reach that number. This is a lifetime process. When you think of it that way, all setbacks are really minor in the grand scheme of things.
What advice would you like to share with women who want to lose weight?
Educate yourself on the behaviors you want to change. It's so easy to beat yourself up when you think you're alone. I read and listened to podcasts about binge eating disorder, and that helped me combat my binge cravings. I'm not 100% successful, and I still binge, but it happens much less often. I don't beat myself up about it because I know I am doing the work to fight against decades-old habits. 
Instagram: @dom_e_duzit