Get fit and Lose Weight Over 50
Get Fit and Lose Weight Over 50. That was Kim's goal when she discovered Hitch Fit.
Kim led an active lifestyle for decades. But when a shoulder injury left her sidelined, and COVID hit, the weight was creeping on. Seeing the inspiring Hitch Fit transformations of women in their 50's, she decided she would give us a try and signed up for the Lose Weight Feel Great plan! So glad that she did!
This amazing lady not only achieved her goals, she exceeded them. She is now following a Hitch Fit maintenance plan to sustain the great progress that she has made. Way to go Kim, now YOU are that inspiring Fit over 50 transformation story!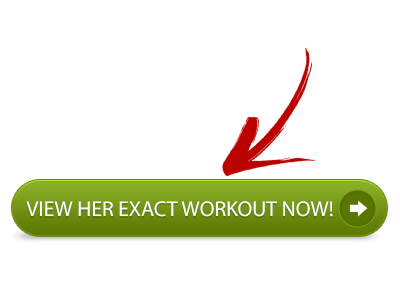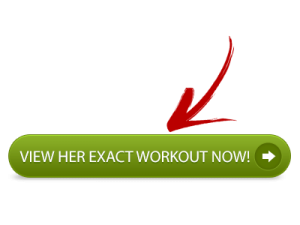 Kim's Before and After Weight Loss Stats: 
Starting weight: 128.2
Ending weight 114.8
Starting body fat: 27.91%
Ending body fat: 19.5%
Kim's Before and After Get fit over 50 Weight Loss Photos: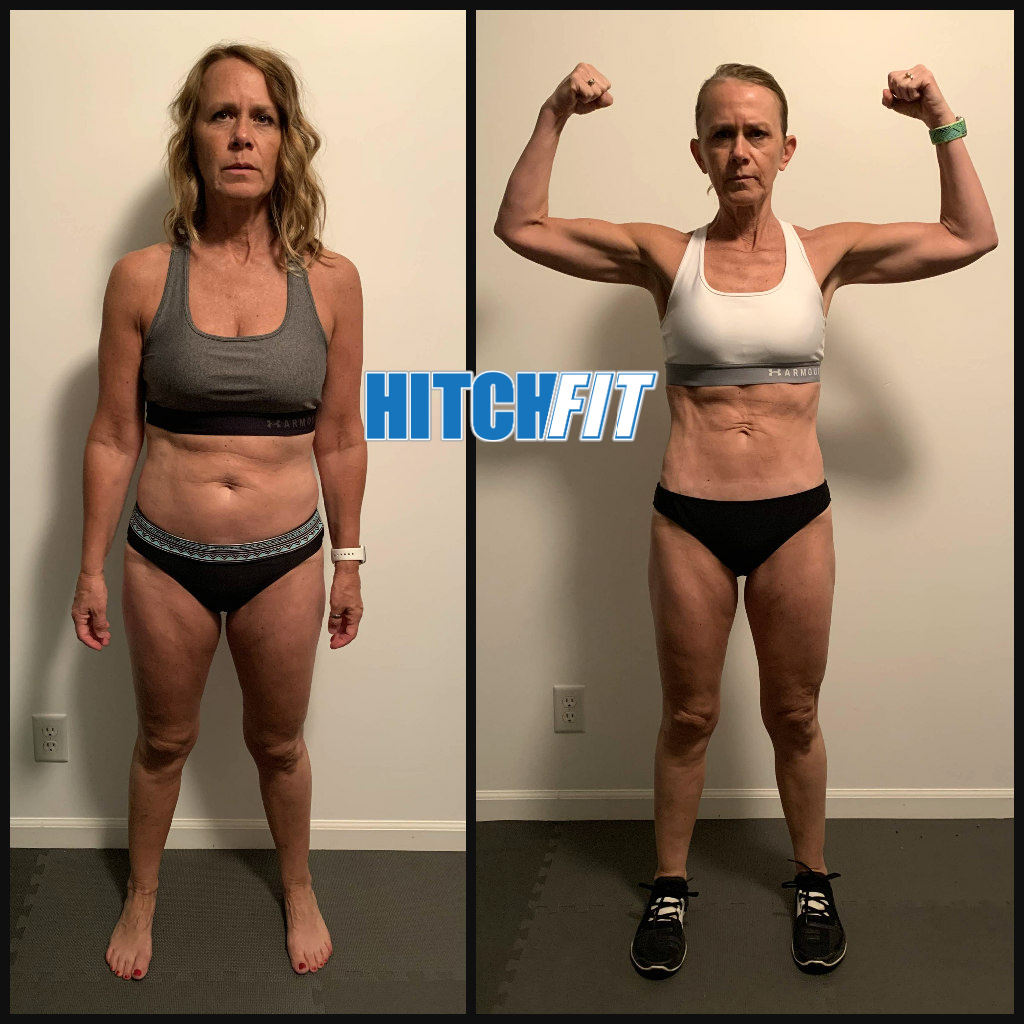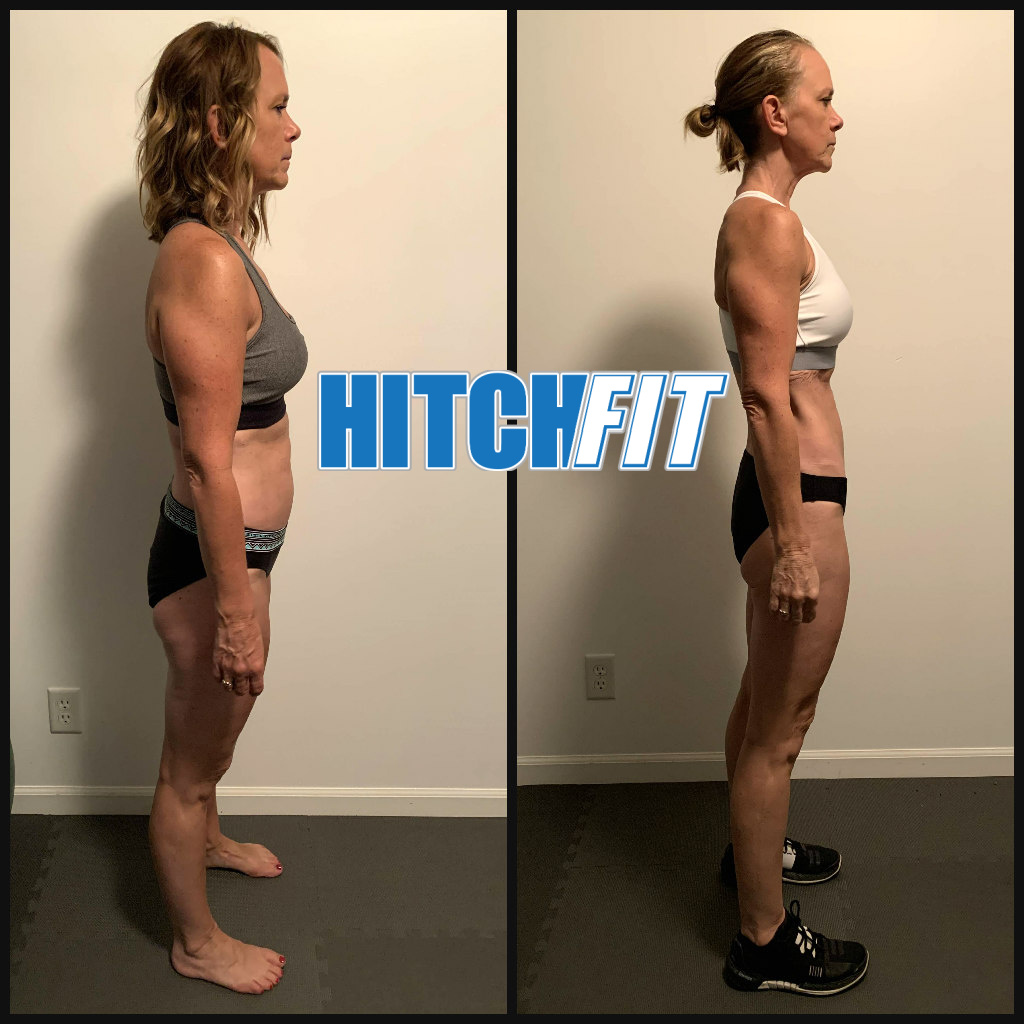 Kim's Get Fit over 50 Weight Loss Story and Hitch Fit Review: 
How to Get fit and Lose Weight After Age 50
Growing up I was always active. If I wasn't on the field playing soccer or on the court playing volleyball, then
you could find me in the studio dancing. My parents liked to stay busy so we did too.
In high school it was easy to stay in shape. I played a sport every season along with dancing year round. If
we weren't practicing then we were at a game or recital. There wasn't much down time so no chance to sit
around and do nothing. Even if I didn't make the best food choices then, I was active and able to burn it off.
In college, I took more of an interest in aerobics and worked at staying fit. Making my own food and beverage
choices made it more of a challenge to eat right but for the most part kept my weight in check.
In my twenties and early thirties, exercise remained important to me. My husband always encouraged me
to workout and stay active with him. We were determined to stay trim together. Even after gaining 40 lbs
with each of our 3 kids, I was able to bounce back to my starting weight. This was only possible due to exercising before, during and after each pregnancy.
As the kids grew, so did the number of activities that each participated in. I worked outside the home along
with being the family taxi driver to and from soccer, volleyball, baseball, dance etc.
There were many nights I ate as I drove my kids around trying to make healthy choices for all of us.
Most days we ate well, other nights it was a burger and fries.
Thankfully, our kids knew the importance even back then, of what to put in their bodies to fuel it and that too helped me make better choices.
At the age of 40 I felt good about myself. I hadn't let myself go and was in a good place.
Once I turned 50 that is when things changed.
Right around that time frame I started Crossfit.
My husband knew I had been unhappy with my weight. My appearance was showing my age and I wasn't going to just throw in the towel.
He came across a 6 week Crossfit challenge at a gym near our home. I got a friend to join me in the challenge and the rest is history. I came out of that challenge fired up, fit and ready to continue with Crossfit.
A few years into Crossfit I came home from the gym sore. It wasn't the same kind of sore I was used to so decided to back off for the rest of the week.
Over time, the soreness developed into pain and finally was diagnosed as a frozen shoulder. I lost all mobility in my left arm and my strength was gone. Not only could I not workout any more but could barely get myself dressed.
I was a mess. There was really nothing I could do short of surgery to release the shoulder so I waited for the shoulder to "thaw".
A year and a half later my shoulder still had not thawed completely and I was told that all my mobility may never return. I was tired of waiting so I sought out a doctor and he surgically released my shoulder.
My surgery took place on Feb. 27, 2020 and my therapy began the next day. I was determined to get my mobility back and be able to workout again.
Two weeks into my PT, COVID hit and my in-person Physical Therapy stopped. I was worried that my recovery was going to come to a halt and I would slide back to where I was prior to surgery.
Thankfully after a few weeks of doing Zoom PT sessions, I was allowed back for in-office sessions. With the hands on manipulation of my shoulder and twice daily at home therapy sessions, I was able to get almost all of my mobility back but my strength needed more work.
During that period of my frozen shoulder, I put on weight and was unhappy with not being able to exercise. I was not ready to return to Crossfit and wasn't sure I ever would.
It was right about then that my husband came across Hitch Fit. He forwarded me the link and I checked it out.
The success stories and photos of the clients were inspiring, especially those of people over 50.
I decided to give it a shot. I contacted Diana and Micah and purchased the Lose Weight Feel Great program.
I won't lie, the first two weeks were difficult. I struggled with my weak arm but plugged along. I also needed to make some modifications to the workout plans due to a fused toe and Diana helped me with that as well.
I stuck to the diet and made great progress. Yes, there were days I wanted to cheat but I knew I would only be cheating myself.
I did not have access to a gym as ours was closed due to COVID, so my home equipment was all I had.
With a few sets of dumbbells, an exercise ball, some resistance bands and a mountain bike for cardio, I was able to make the transformation of a lifetime.
I can honestly say I have never looked or felt this good in my 53 years and owe it all to Diana. Her weekly emails kept me motivated along with encouragement from my husband and kids.
Thank you Hitch Fit for this amazing transformation and I look forward to my next 12 weeks of maintenance and keeping fit for life.
Program Choice: Lose Weight