Transformation of the Day: K Ann lost 58 pounds. After years of trying, she made up her mind that she would not give up this time, focused on progress and not perfection. Crucial to her journey was cutting out processed foods and adopting a plant-based lifestyle.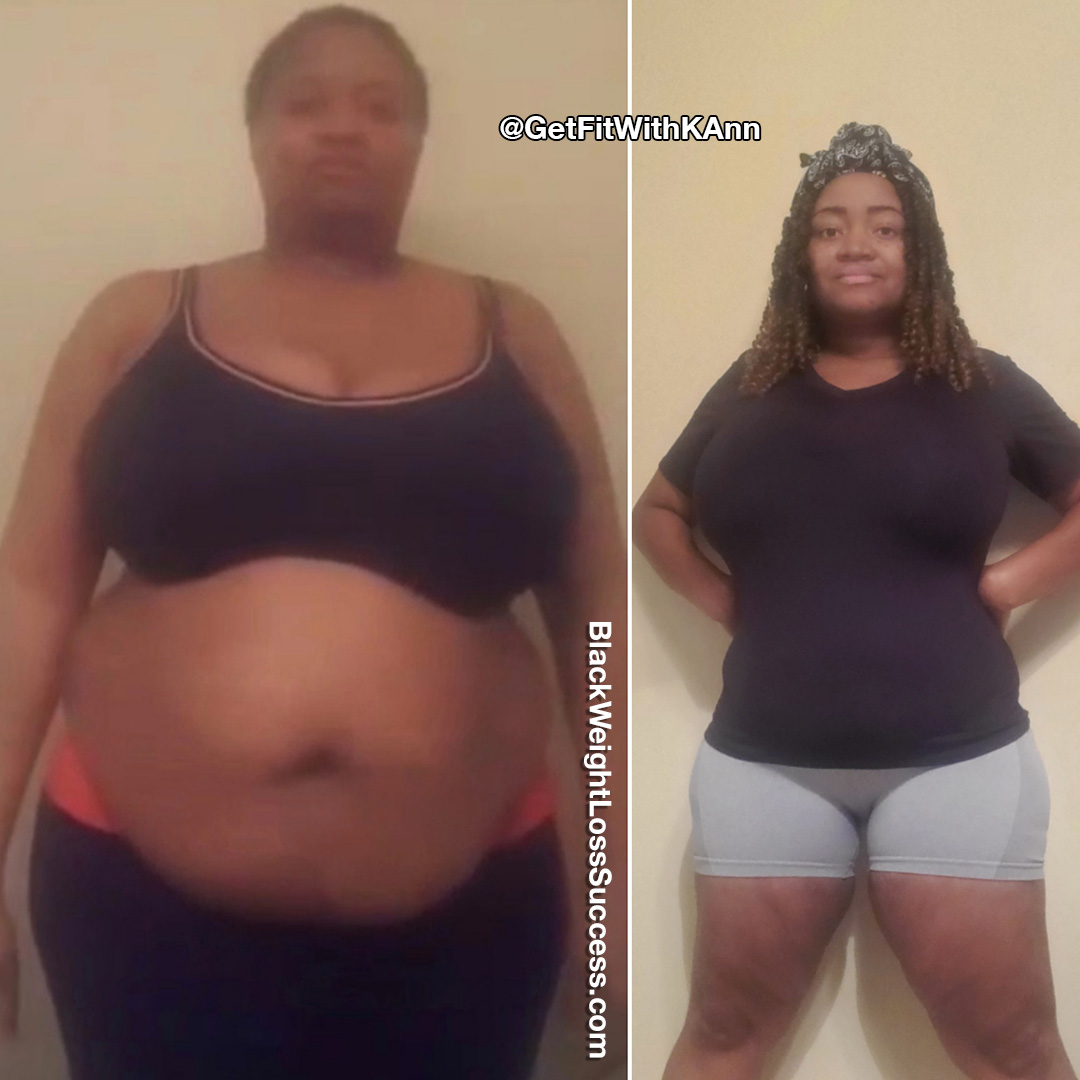 What was your motivation? After seeing my scale reach 256 pounds, I knew it was time for me to Kill Obesity. More importantly, the physical joint pain I endured just by trying to put on my work clothes in the morning was a motivating factor.
What inspired you to keep going, even when you wanted to give up? I gave in millions of times throughout the years on my weight loss journey. Not one good result came from it except another chance of getting to start the entire process over again. I made up my mind that I had to keep going to see and feel a change—no shortcuts.
How did you change your eating habits? At the moment, I'm plant-based, and 95% of my eating is clean and unprocessed. I eat real foods and not factory-processed foods 95% of the time. Also, timed fasting has been a game-changer. [intermittent fasting]
What did your workout routine consist of? How often did you work out? I work out at least 4-5 days a week minimum, but my number one focus is good nutrition. My workout routine included home bodyweight exercises and brisk walking. I wanted to work out virtually anywhere when I traveled to visit family/friends and a gym/fitness center was not in reach. Doing this has helped me develop a no excuse mentality.
What was your starting weight? What is your current weight? My starting weight was 256 pounds, and my current weight is 198 pounds.
What is your height? I'm 5 ft, 3 inches tall.
When did you start your journey? How long did your transformation take? I started in January 2020. At the moment, I'm still working on my transformation and Killing Obesity
Is weight loss surgery part of your journey? Weight loss was not part of my journey. Congratulations to all my Queens out there living a healthy lifestyle after having weight loss surgery!
What is the biggest lesson you've learned so far? The most important and biggest lesson that I learned is that the journey is about Progression over Perfection.
What advice do you have for women who want to lose weight? You don't have to be perfect on this journey called weight loss. Progress is what matters. Just start and keep the habit alive.
Instagram & Tiktok: @GetFitWithKAnn