Kathalene lost 35 pounds | Black Weight Loss Success
Transformation of the Day: Kathalene lost 35 pounds. She cut out junk food, tracked her food intake, and switched to a plant-based diet after watching a popular documentary. With a strong support system inspiring her, including her husband as her biggest cheerleader, she has transformed.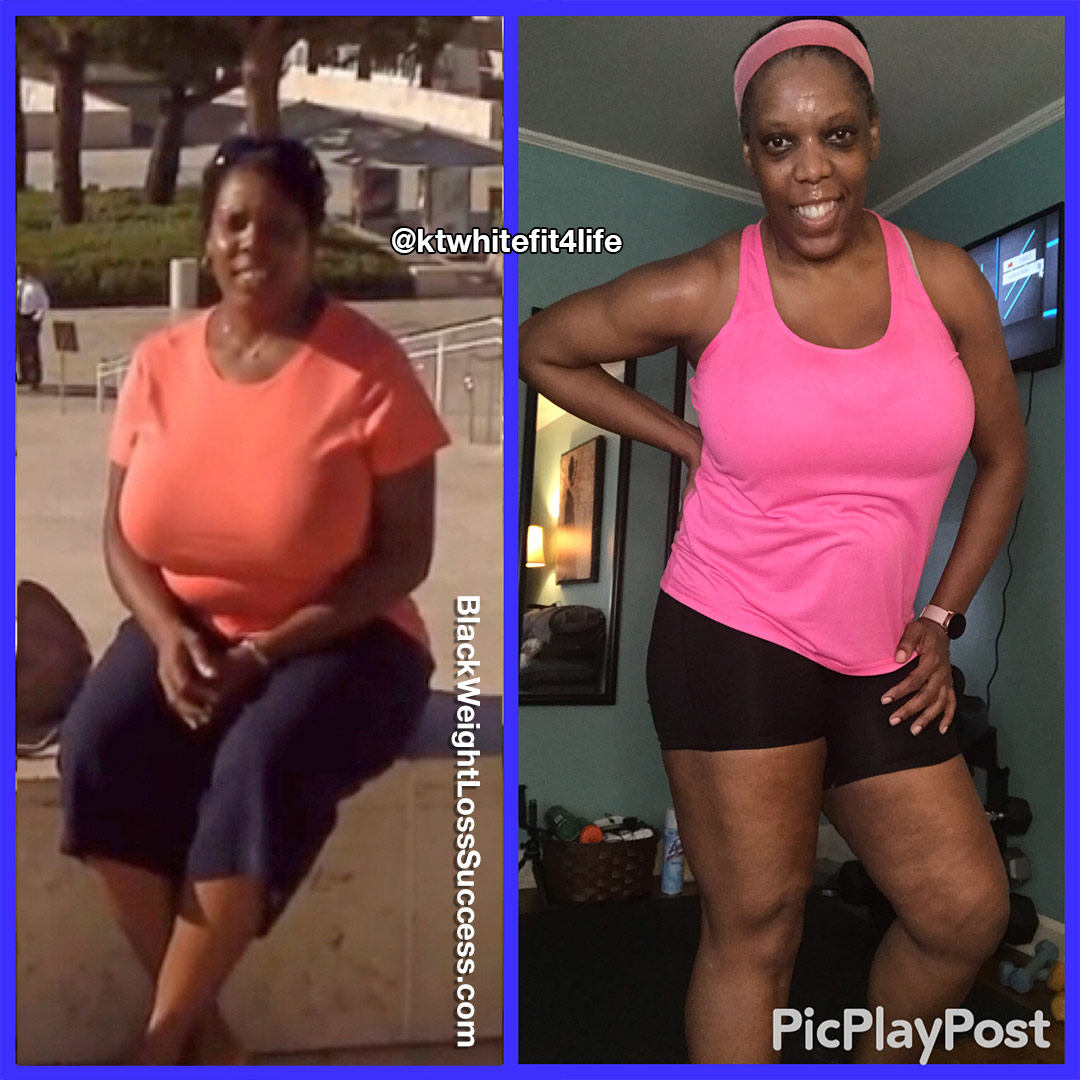 What was your motivation? What inspired you to keep going, even when you wanted to give up? My motivation was to lose weight and be a healthier version of myself. My sister and brother-in-law inspired me to start. They had started their own journies and were seeing great results. They continued to be my supporters, along with my husband, who has been my biggest cheerleader. Seeing my results has also motivated me to continue towards my fitness/weight loss goals.
How did you change your eating habits? In the beginning, I cut out ALL fried food, sugary drinks and started drinking more water. Plus, I added more veggies to my meals and began to track my food intake. A few years in, I became a Vegan, and now I'm a Vegetarian. I didn't make that change for weight loss, but I decided to cut out meat after watching the "What the Health" documentary. What really helped me was just being more aware of what I was eating by tracking it. 
What did your workout routine consist of? How often did you work out? In the beginning, I only walked and later began to run. I lost my first few pounds doing just that. Later on, I added in more strength training. Now I work out six days a week. I do two days of cardio, three days of strength training, and one day of stretching/foam rolling. 
What was your starting weight? What is your current weight? My starting weight was 215 pounds, and my current weight is 180 pounds. My lowest weight on this journey was 170 pounds. My goal weight isn't a number now. Instead, I want to get my body fat down and add more muscle. 
What is your height? I am 5'7″.
When did you start your journey? How long did your transformation take? I started my journey in 2015. I lost my first 25 pounds within the first year. I'm still on my journey to transform my body. 
Is weight loss surgery part of your journey? Surgery was not a part of my journey. 
What is the biggest lesson you've learned so far? I learned not to compare. My journey is uniquely mine. Please don't give up even when you don't see progress at the rate you would like to see it. Slow progress is progress. Put in the work and trust the process. 
What advice do you have for women who want to lose weight? Find something active you enjoy and will commit to doing. Make small changes, not big drastic ones. You lose weight by being at a caloric deficit, but you transform your body with nutrition and lifting weights. 
Instagram: @ktwhitefit4life