Kinyatta lost 97 pounds | Black Weight Loss Success
Transformation of the Day: Kinyatta lost 97 pounds. For a year, she worked out four days a week with her trainer. She also found the discipline to make significant changes to her eating habits.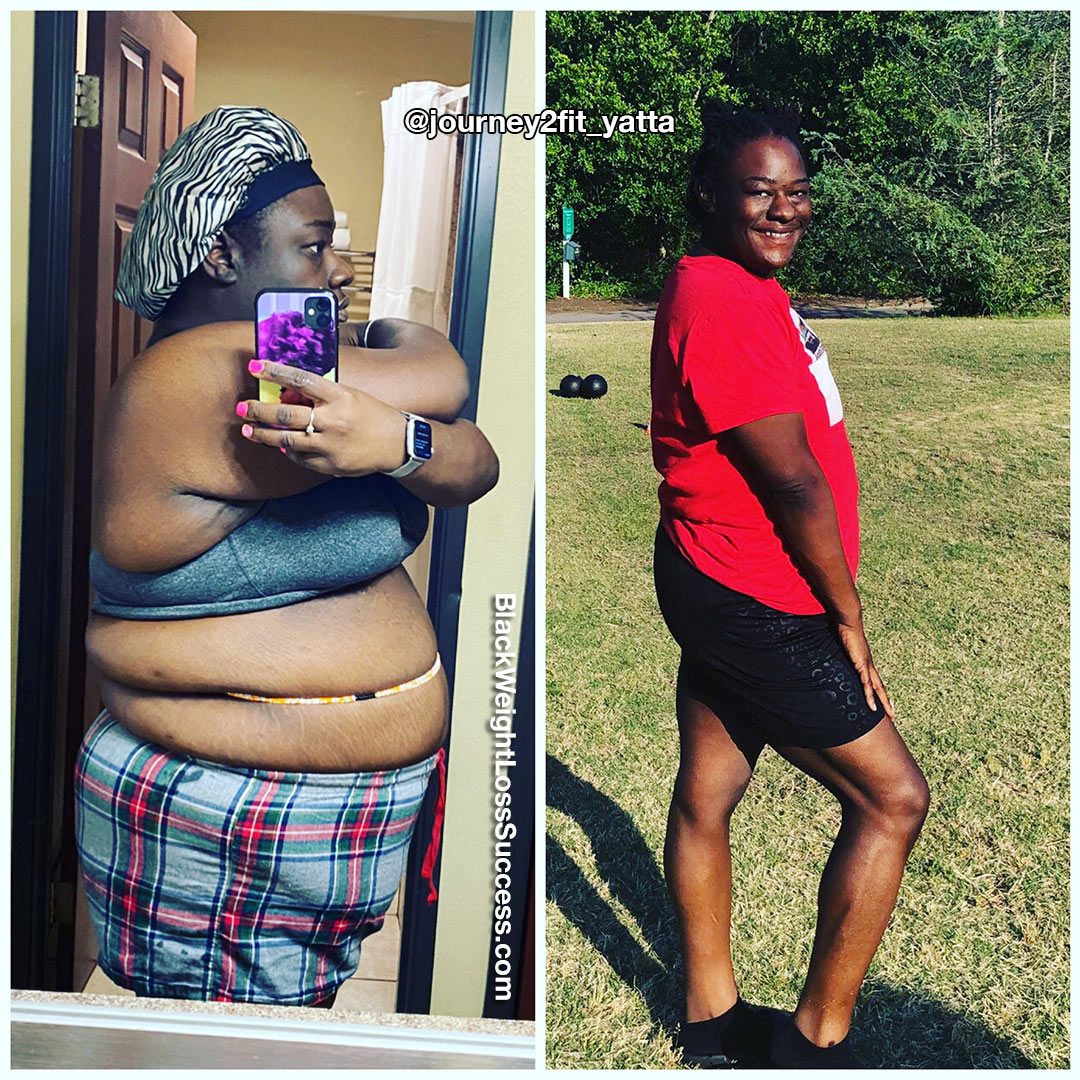 What inspired you to keep going, even when you wanted to give up?
My trainer always pushed me to remember where and why I started. So every time I wanted to give up, I remembered where I started and why I started. That always motivated me to keep going.
How did you change your eating habits?
I begin my journey by cutting out red meat and pork. I instantly saw a difference. Then I disciplined myself to cut out alcohol, access sugars, processed food, fast food, and fried food. I also stopped eating at 8 pm, increased my water intake, and just ate clean. 
What did your workout routine consist of? How often did you work out?
I began my journey by working out four days a week for an hour with my trainer for a year. Then I added in 2 more days. For the first year, I focused on cardio, strength training, and building my endurance. I've now moved on to lifting heavy weights to tone and tighten.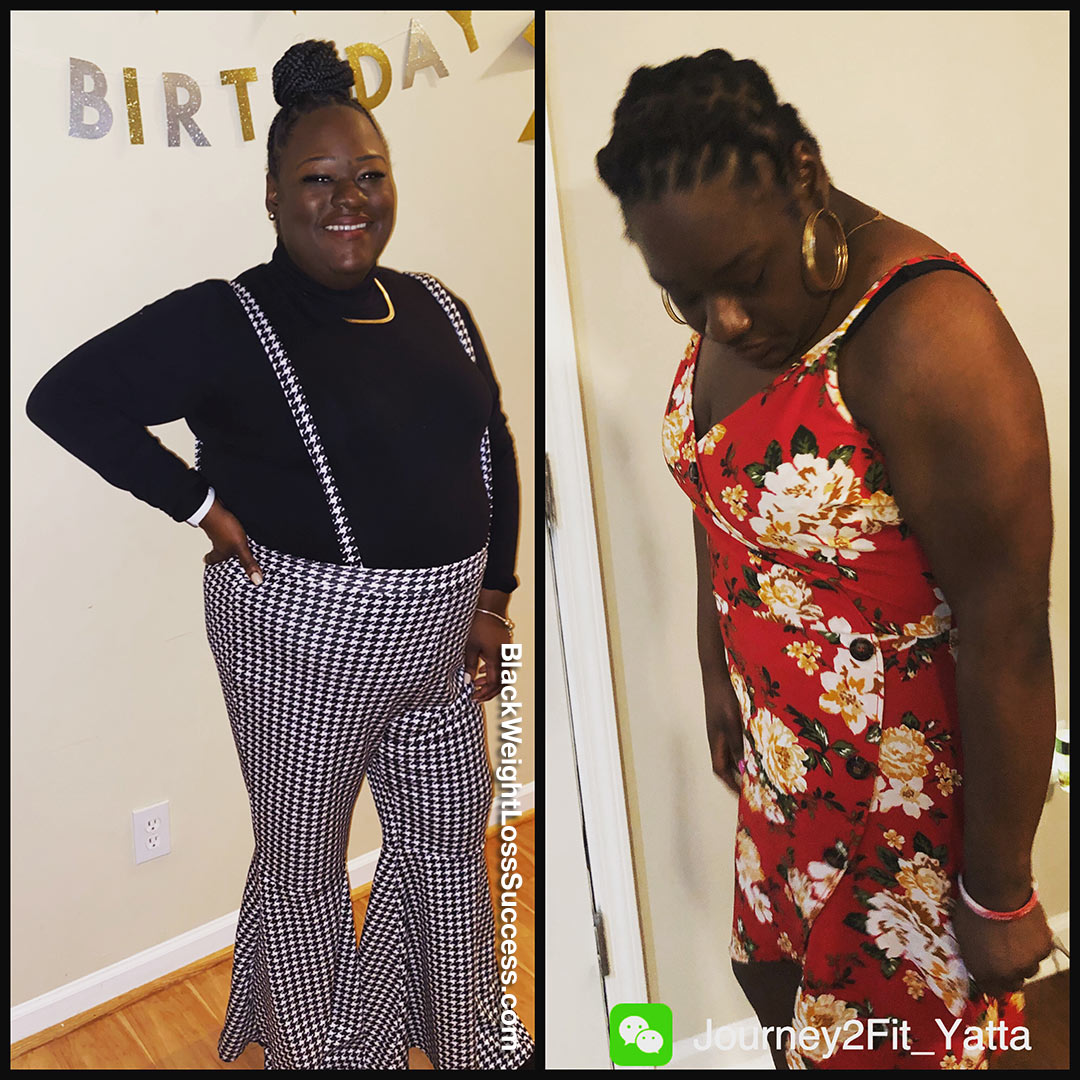 What was your starting weight? What is your current weight?
I began my journey at 267 pounds, and now I weigh 170 pounds.
What is your height?
I'm 5'5″.
When did you start your journey? How long did your transformation take?
I began my journey at the end of 2019, and it took me a little over a year to lose 100 pounds.
Is weight loss surgery part of your journey?
No, weight loss surgery hasn't been a part of my journey so far.
What is the biggest lesson you've learned so far?
I learned that if you change your mindset, the body will follow. You can do anything you put your mind to doing. This journey is more mental than physical.
What advice do you have for women who want to lose weight?
Just start. Don't contemplate the journey or make excuses. If you want it bad enough, you'll work for it!
Instagram: @journey2fit_yatta