Martha lost 16 pounds | Black Weight Loss Success
Martha lost 16 pounds. She started putting on weight in 2019, and she wanted to slim down. She joined a 12-week program and learned how maintaining a calorie deficit and counting macros can help you get lean.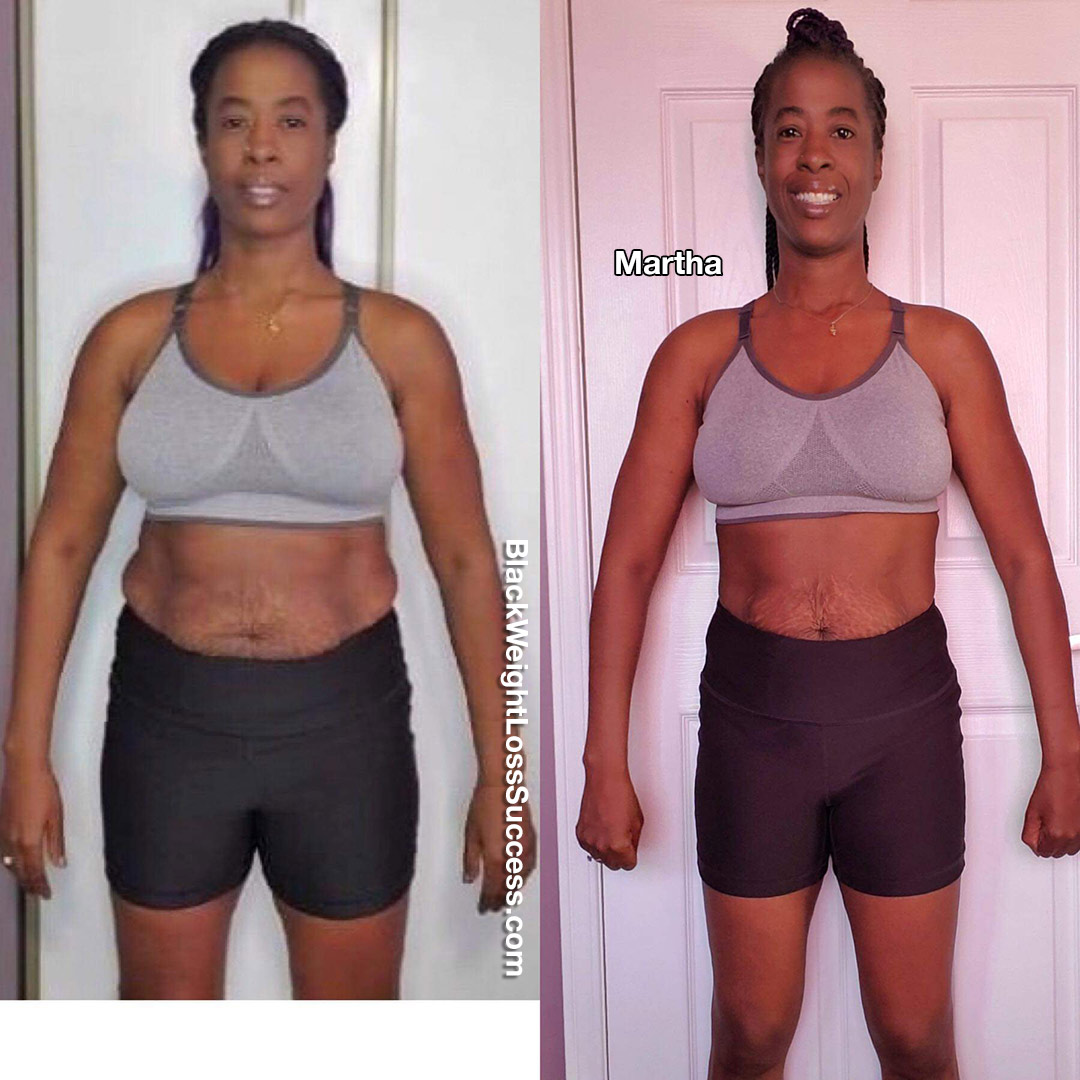 I have always been small. I would say that I started putting on the pounds slowly at the end of 2019 and in 2020. I reached my highest weight by Oct 2020 at 142 pounds. That is not my ideal weight because I am only 5 feet, 3 inches tall. Most of my weight was stored in my mid-section.
I joined a 12-week program in mid-January 2021 that my fiancé was successful in. When I had to take my before photos, I was so surprised that my body looked like that. (Like, how often does one take a pic in their sports bra and biker shorts, lol?) You see yourself a lot more with fewer clothes. The hoodies and joggers def hides it, lol.
The program I joined helped me with my weight loss journey and provided me with so much wisdom and a better relationship with food. I also changed my mindset on eating and losing weight. I had so much fun enjoying the process and not focusing on the end result, which is why I can sustain this process. I also created my own IG page to record my journey.
Leading up to the program, I lost 4 pounds. During the 12 weeks of the program, I lost 10 pounds. It was slow weight loss, but I think slow and steady wins the race. What I was doing on the program I can still do till this day.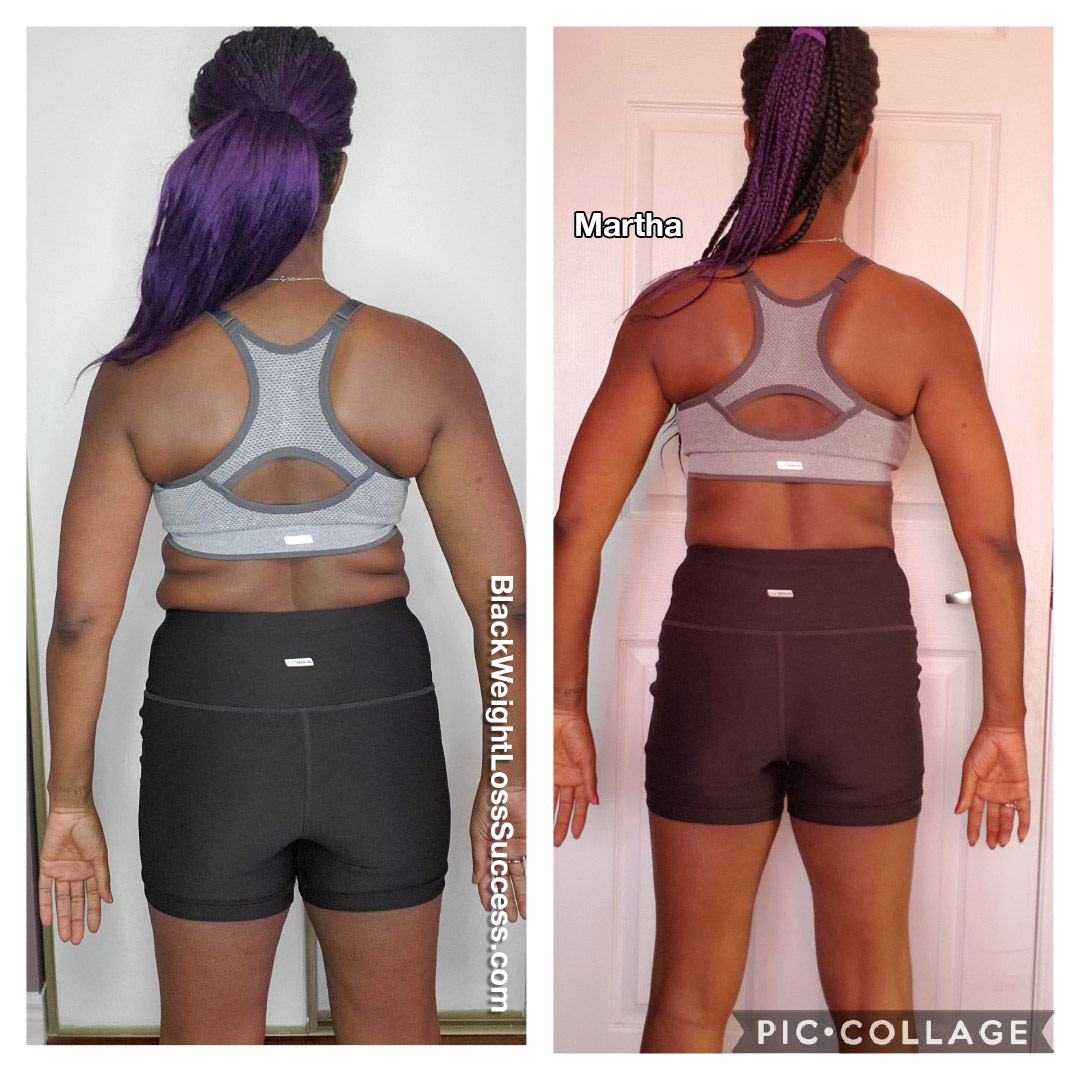 How did you change your eating habits? 
I joined an online program called Mighty Transformation. This program is based on caloric deficit and macros – No food restrictions and exercising isn't required. I started eating Greek yogurt, shrimp, Sesame bread, more veggies, and more salmon. I eat very little or almost no pasta, pizza, or fast food.
What was your workout routine?
This weight loss was done with zero exercise. I just wanted to focus on food with no pressure to work out.
What was your starting weight? What is your current weight?
As I said, I reached 142 pounds in Oct 2020. The 1st week in January, I weighed 140 pounds. I started the program on Jan 19, and my weight at that time was 137.7 pounds.
Right now, I weigh between 126 -127 pounds, depending on the day. I lost 5 inches in my waist, 3.5 inches in my chest, 2 inches in my arms, and 2 inches in my thighs. 
I am feeling marvelous. I am now working out again, but this time for my health and heart and not weight loss.
What is the biggest lesson you've learned so far?
I learned the importance of eating protein in the morning and how having a balanced macro meals assists with getting a lean body.
What advice would you like to share with women who want to lose weight?
My advice to women is to show up for themselves and commit, even if it's just a small change. There is never a right time to start. Just start and be accountable for all your actions.
As I like to say, "Consistency is the Key.", and as my coach taught me, "Progress over Perfection."