Teonna lost 46 pounds | Black Weight Loss Success
Transformation of the Day: Teonna lost 46 pounds. After going through a separation and divorce, she used therapy, fitness, and self-love to transform her life. Her local gym and her trainer gave her the support she needed.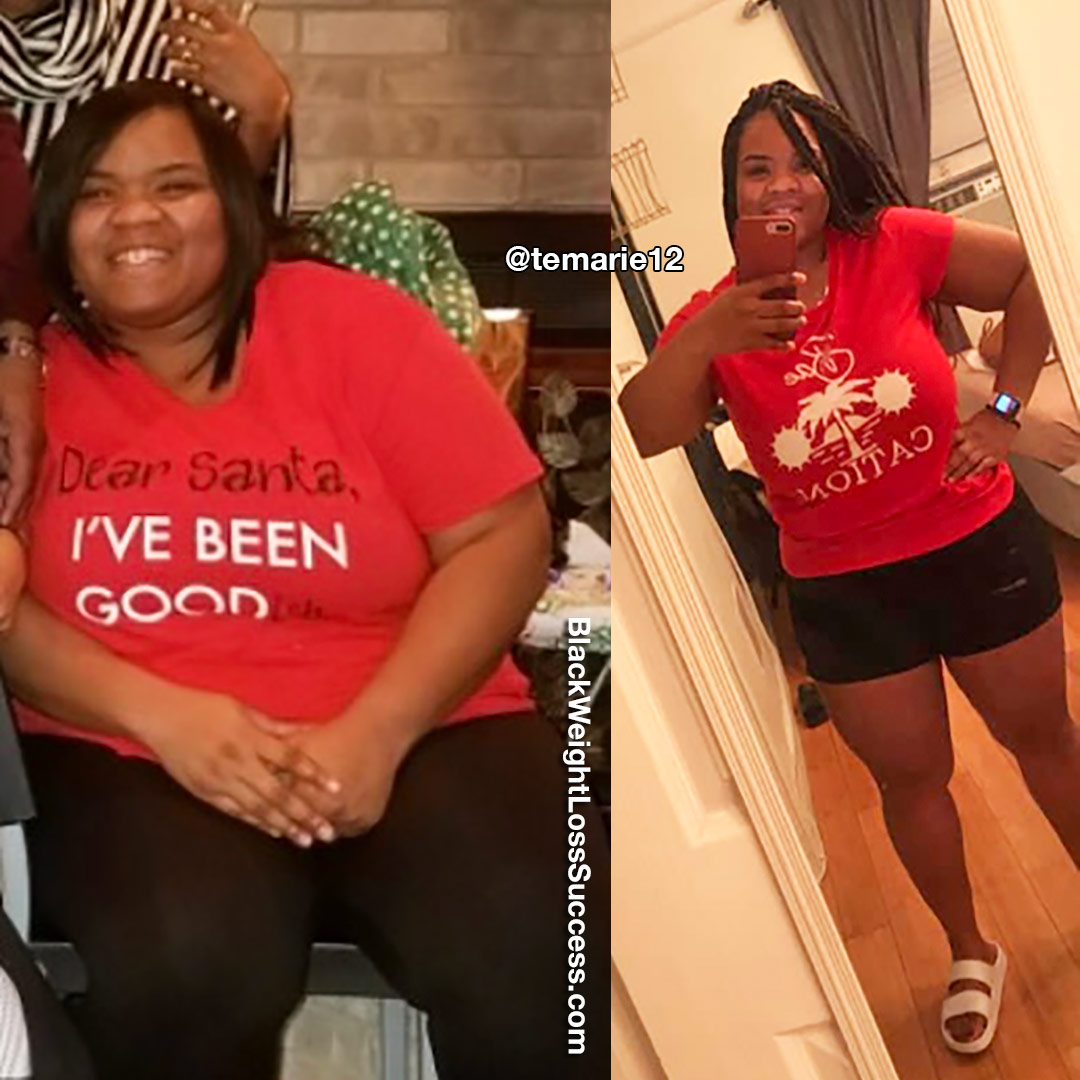 What was your motivation? What inspired you to keep going, even when you wanted to give up?
I started this journey in 2020. I went through a separation and divorce. I started with therapy, and once I felt like my mind was ready, I started working out. 
I joined a workout class from GymBully Fitness. I won the workout class membership for 30 days. Then I decided to walk for 30 days. Once I did that, I got a personal trainer at Gym Bully. I started working with her on May 12th and haven't stopped yet. 
How did you change your eating habits?
I changed my eating habits with the nutrition plan that my personal trainer gave me to follow. I eat six small meals a day. I cut out bread, pasta, and sugars! Soda pop was something that I had to let go of as well!
What did your workout routine consist of? How often did you work out?
I work out with my personal trainer on Monday and Wednesday. Then I go to Planet Fitness on the other days. I also take a rest day once a week.
What was your starting weight? What is your current weight?
I weighed roughly 245 pounds when I began this journey, and I currently weigh 199 pounds.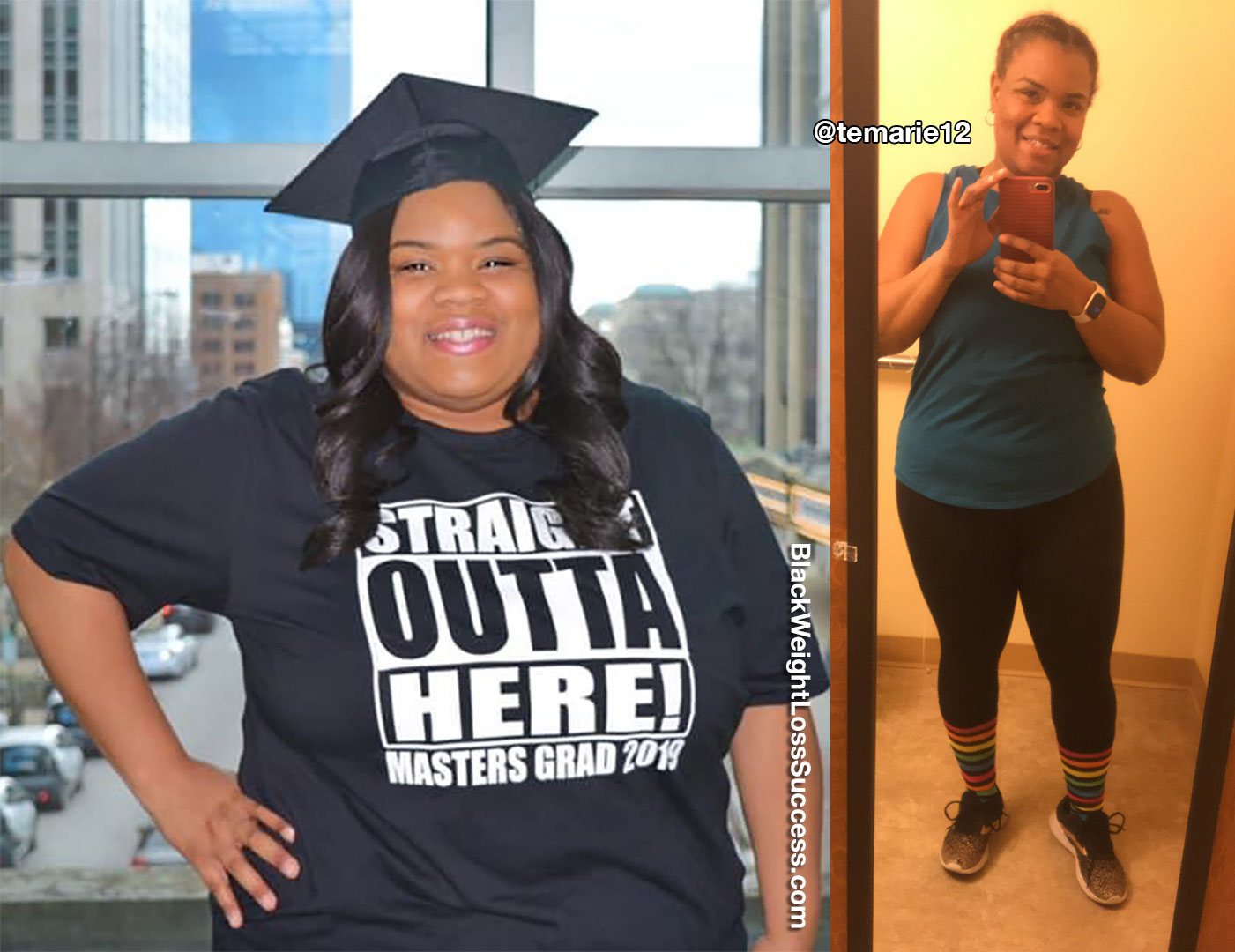 What is your height?
5'1″-5'2″
When did you start your journey? How long did your transformation take?
I started in April, and I've been going ever since.
Is weight loss surgery part of your journey?
No, I didn't have any surgeries. I achieved the just working out and changed my eating habits.
What is the biggest lesson you've learned so far?
I've learned not to give up on myself and that it takes time. Trust the process.
What advice do you have for women who want to lose weight?
I started all this out of self-love, so love on you. You are worth it.
Instagram: @temarie12 and @temariefitnessjourney